Contact
Call us or send us an email.<br>
We can be reached at any time.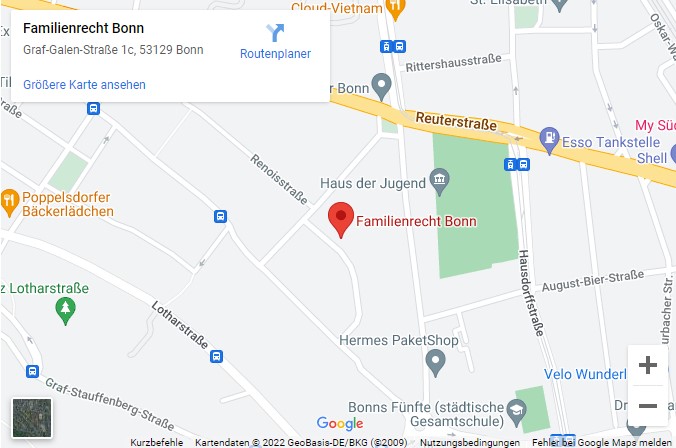 From Bonn Central Station, take tram line 61/62 in the direction of Quiriniusplatz. After four stops, get off at "Rittershausstrasse" and walk about 350m along the Bonner Talweg and Heinrich-Körner Strasse to Graf-Galen-Strasse. 1c.
Women's shelter
Since the address of the women's shelter is secret, only the postal address is given here:
Help for women in need –
Frauenhaus Bonn eV
PO Box 150 108
53040 Bonn
Tel: 0228 232434
Fax: 0228 231769
Women's counseling center
Graf-Galen Street 1c
53129 Bonn
Tel: 0228 233097
Counseling center opening times:
Tuesday: 9 a.m. – 12 p.m
Wednesday: 2pm – 5pm
Thursday: 9 a.m. – 12 p.m
The women's advice center can be reached by telephone from 9 a.m. to 4 p.m.
Office address
Help for women in need –
Frauenhaus Bonn eV
Graf-Galen Street 1c
53129 Bonn
Donation account
Help for women in need –
Frauenhaus Bonn eV
Sparkasse KoelnBonn
IBAN: DE09 3705 0198 0000 0920 15
BIC: COLSDE33
Board
employees
The association is a member of the Paritätischer Wohlfahrtsverband